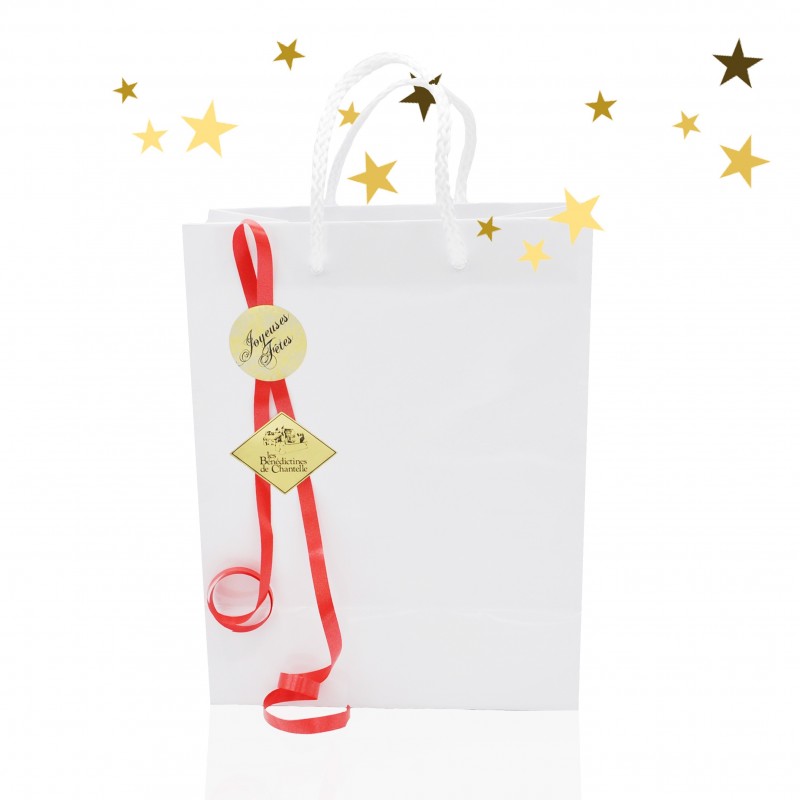  
Special gift bag
Large format gift wrapping.
Depending on the arrivals, this bag can be white or red.
Ideal for grouping several products together and making a nice gift for a party or special occasion.
The pleasure of giving.
Security guarantees: 100% secure payment

Delivery Policy: Custom Delivery

Returns Policy : 14 Days to change your mind
Width 26cm
Depth 13cm
Height 32cm
Catherine P. published the 14/07/2021 following an order made on 22/05/2021
c'est très pratique, ce sac cadeau de bonne dimension et de plus, assez neutre puisque blanc. En revanche, c'est vrai que leruban était un peu "écrasé" mais bon. Pas d'autres possibilités de faire autrement sans doute.
Carmel L. published the 02/12/2020 following an order made on 16/11/2020
Bon pris, mais je receive un autre design? Pourquoi?