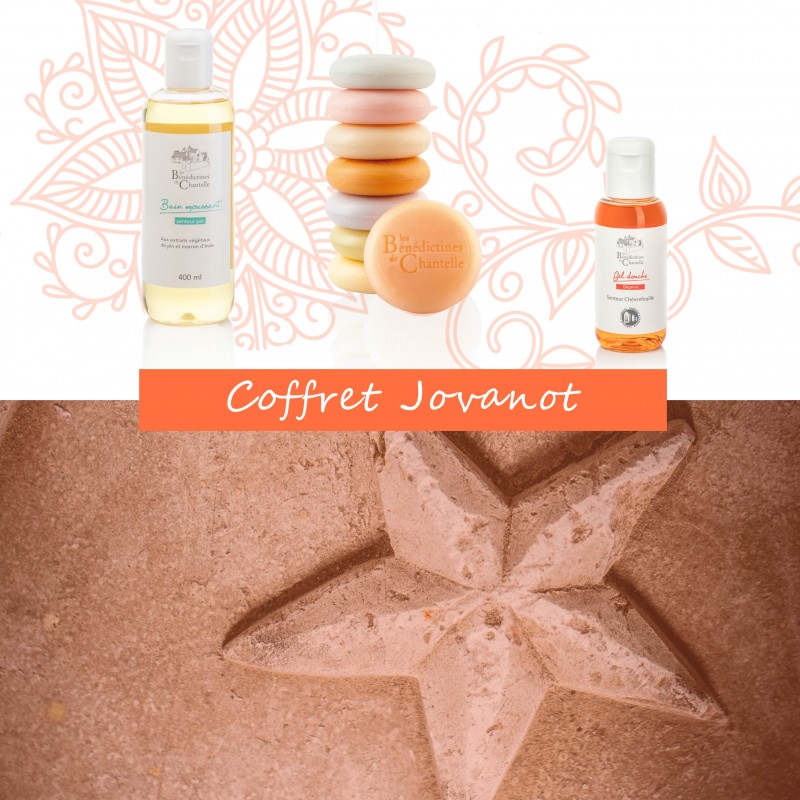  
Gift box jovanot - benedictines of chantelle
This box, as the name suggests, will be very popular with the youngest.
Composed of a batch of 8 soaps 20g (mulberry-violet, cinnamon-orange, verbena, honeysuckle, lavender, Cologne, rosehip), their size is ideal for a grip by children.
Winter is coming, the cold too ...
so what better than a good bubble bath, pine and chestnut, to warm up and relax (400 ml).
This moment of relaxation will be beneficial for children (and parents!)
You will finally find in this box the honeysuckle shower gel (100 ml) with its creamy foam, which will bring to your cherub a touch of sweetness.
Ideal to make a gift that give SENS, ... box jovanot
Security guarantees: 100% secure payment

Delivery Policy: Custom Delivery

Returns Policy : 14 Days to change your mind
Developed, manufactured and even packed by enthusiasts !!!


Like all the cases of the products that we manufacture at the abbey of chantelle, this box is:

- Recyclable

- Made in France

- Using vegetable inks and a water-based varnish

- Made from paper from sustainably managed forests


This box contains all the products described in its presentation. The products are available individually, of course, just like the box.

We wanted it colorful and chic to highlight the quality of products that we develop and manufacture artisanally and scientifically at Chantelle Abbey.

If you have a question, do not know how to send it to a friend, want to offer to all those you know, especially do not hesitate ... to call us on 04 70 56 62 69. If we do not let's not answer that we are busy in another Service; )) Feel free to leave us a message with your details.