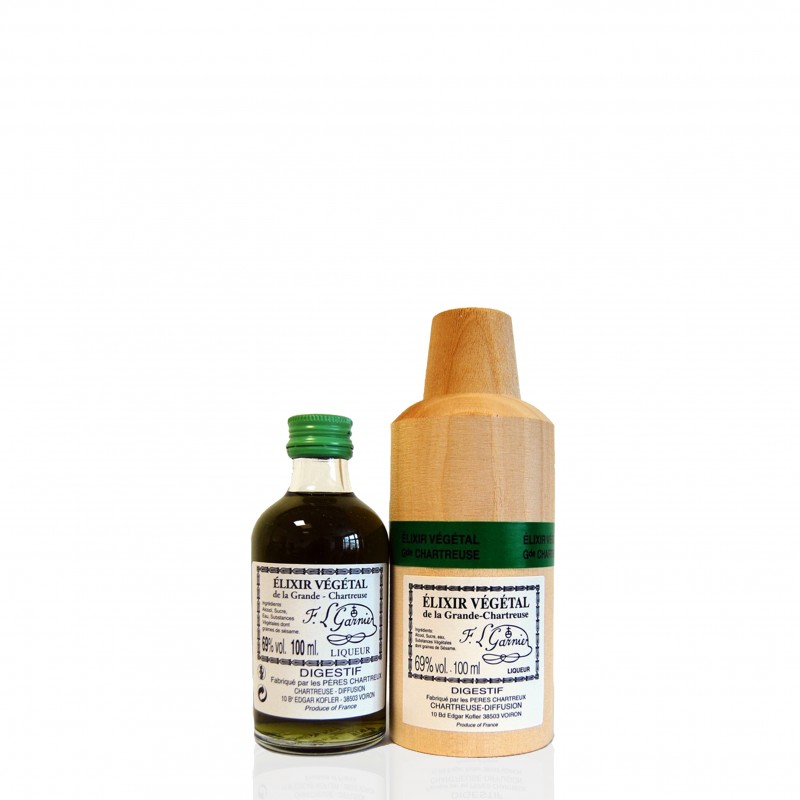  
Vegetable elixir - Monastery of the Grande Chartreuse
Elixir made at the Monastery of the Grande Chartreuse since 1737. This Monastic drink contains 130 medicinal plants which give it properties on digestion and tone. It is generally consumed by pouring a few drops on a piece of sugar, or in a hot drink like herbal tea / tea. This Abbey recipe is natural, contains no additives or colors.

The one and only elixir with this taste ... chartreuse production!

10 cl 69 ° vol
Security guarantees: 100% secure payment

Delivery Policy: Custom Delivery

Returns Policy : 14 Days to change your mind
A whole story around this plant elixir from the Grande Chartreuse made from 130 natural plants. The recipe for this "Elixir of long life" was given in 1605 to the Chartreux Brothers. The production involves a step of maceration in grape alcohol and then distillation.

 

Ingredients: alcohol, sugar, plants and flowers


Alcohol abuse is dangerous for your health, consume with moderation
Founded in 1084,

the Carthusian Order is one of the very oldest monastic orders in Christianity.
It is Bruno, born in Cologne around 1030, who is at his origin.

Highly esteemed professor then rector of the Reims cathedral school, to which he gave European renown, he was at the height of this celebrity, when he decided to follow what he considered to be his true vocation: leaving the world and honors in order to live for God alone and "embrace monastic life. "

With six friends and after several attempts which did not satisfy him, he came to Grenoble, attracted by the reputation of the young Bishop Hugues. Now he saw in a dream God who was building for his glory a dwelling in the heart of a mountain called "Chartreuse", a place so sparsely inhabited that he is nicknamed "the desert"; seven stars showed him the way. Seeing the arrival of Bruno and his six friends the response of Providence to this mysterious dream, it is there that he leads his visitors.
It is June 1084 and Bruno recognizes in this lonely place the place he is looking for.

Wooden cells are quickly built,

a gallery connecting them to a chapel and some buildings intended for community life, because, Bruno thinks, it is necessary to associate with the rigor of a solitary life an important element of fraternal life and therefore community. It is this association which will make the main originality of the Carthusian Order, which was born in this way.

At the end of six years of life in Chartreuse, overtaken by his fame Bruno is called by Pope Urban II, one of his former students from Reims, to support him with his advice.

The Pope did not detain him long at the papal court and, aware of the deep vocation of Bruno, granted him to create a new hermitage of silence and solitude in Calabria, where he retired and died a few years later, on October 6 1101.
Jérôme G. published the 02/10/2020 following an order made on 18/09/2020
Un élixir très agréable en bouche. Un produit très naturel.
Denise L. published the 02/10/2020 following an order made on 17/09/2020
indispensable pour le moindre petit probleme digestif! nous connaissons ce produit depuis longtemps à la suite d une visite à la grande chartreuse
You might also like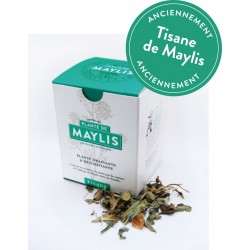 Price
€14.80
€29.52 100ml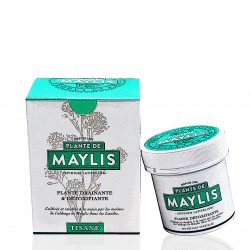 2 other products in the same category: